Coral Coast Barramundi
---

---
At Coral Coast, 90% of our staff are marine biologists and scientists - ensuring that best practices and technology are inherent in our operations.
---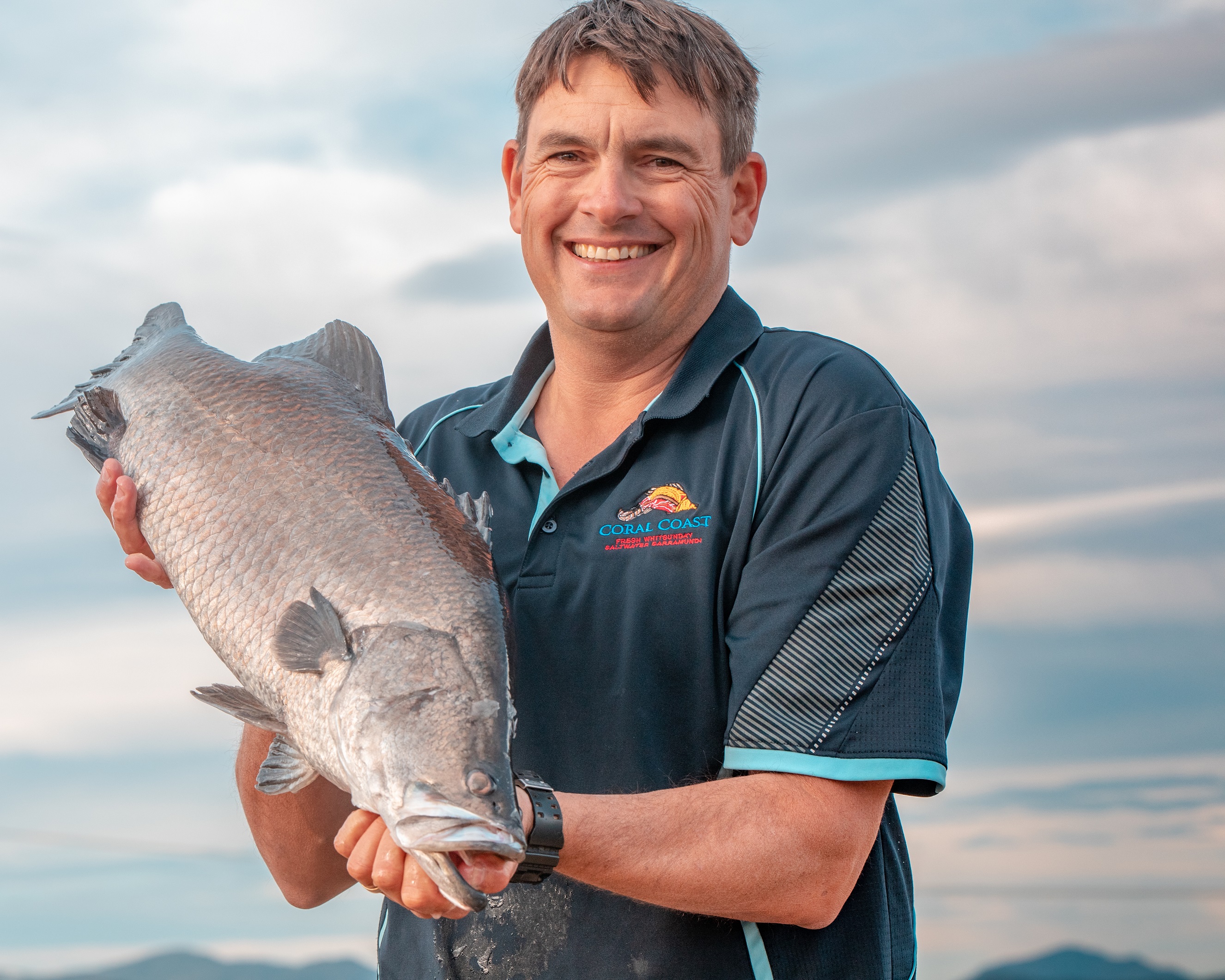 Justin Forrester
Farm Manager Marine Biologist & Aquaculture Scientist
---
Justin has been a part of the Coral Coast family for 20 years, moving over from Perth in Western Australia to fulfill his dream of living near the Great Barrier Reef. Justin lives on the farm with his wife and two young sons. When Justin's not on the farm, he's out snorkelling around the Whitsunday islands with his family.
Justin had a chat with the team from Australian Barramundi about being a Sustainable Aussie Barramundi Farmer, read the interview and find out his favourite thing about being a barra farmer.
"I love the fishing, whale watching and spectacular coral reef right in front of the farms water intake site."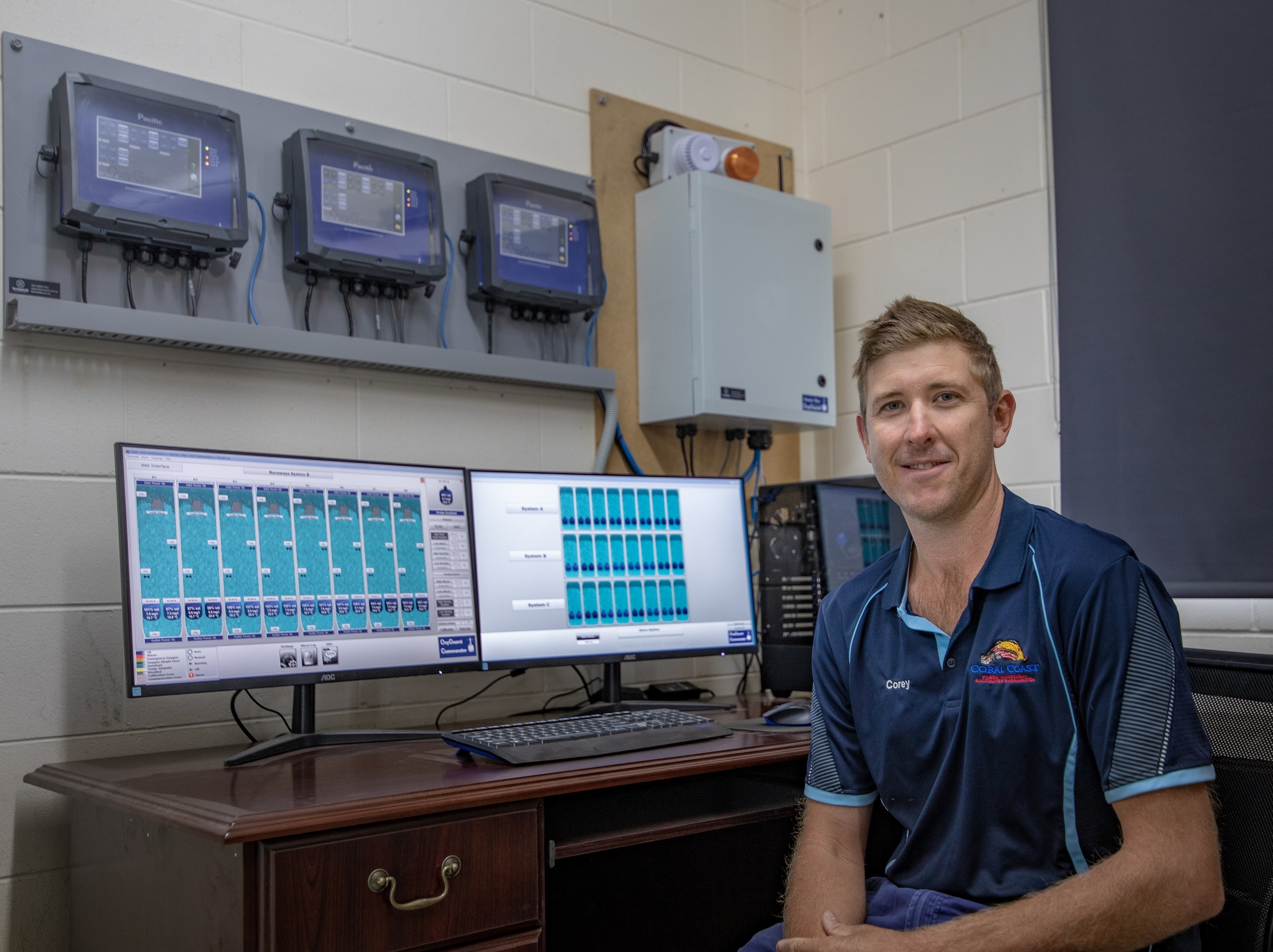 Corey Sander
Growout Manager Bachelor of Environmental Science | Major in Fisheries & Aquaculture Management
---
Corey has been a part of the Coral Coast family for 9 years and manages the growout section of the farm, along with all the processes linked to the production section of the operation. Moving up from South East QLD to secure his dream job in fish farming, in the beautiful Whitsunday region.
"I live in nearby Airlie Beach where i love to fish & dive in my spare time."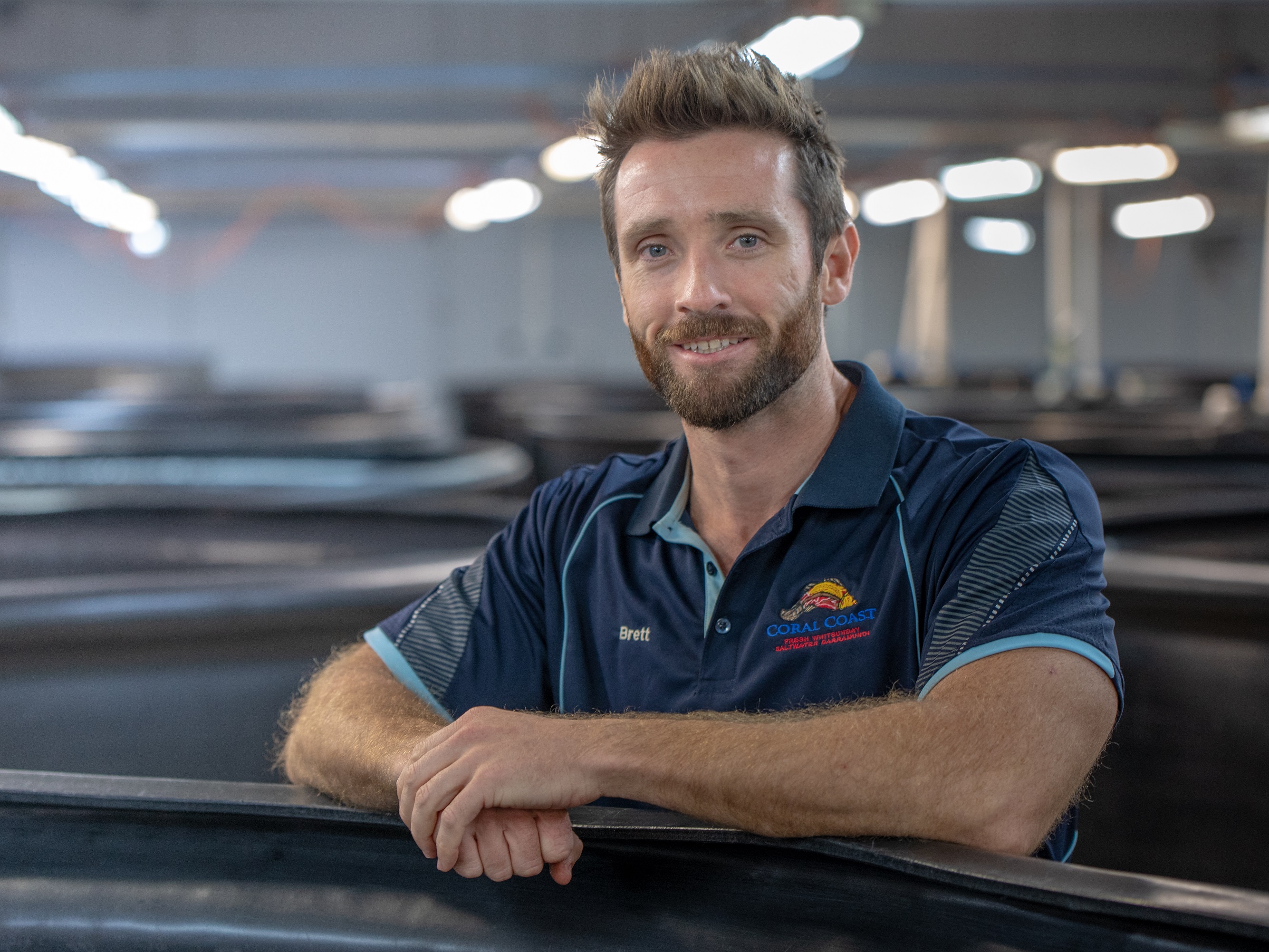 Brett Smith
Hatchery & Nursery ManagerMarine Biologist & Aquaculture Scientist
---
Brett manages the staff & operations of the broodstock, hatchery and nursery areas of the farm, carefully selecting & breeding the adult barramundi. Brett moved to Queensland with his wife from Durban in South Africa, soon after arriving in Australia Brett started at Coral Coast as an Aquaculture Technician. 8 Years on, Brett now has a young son and lives close to the farm in Bowen, surrounded by QLD's most beautiful beaches and enjoying the lifestyle that goes with it.
"It is great that we get to grow & care for millions of tiny animals each year, which is both a privilege and a responsibility."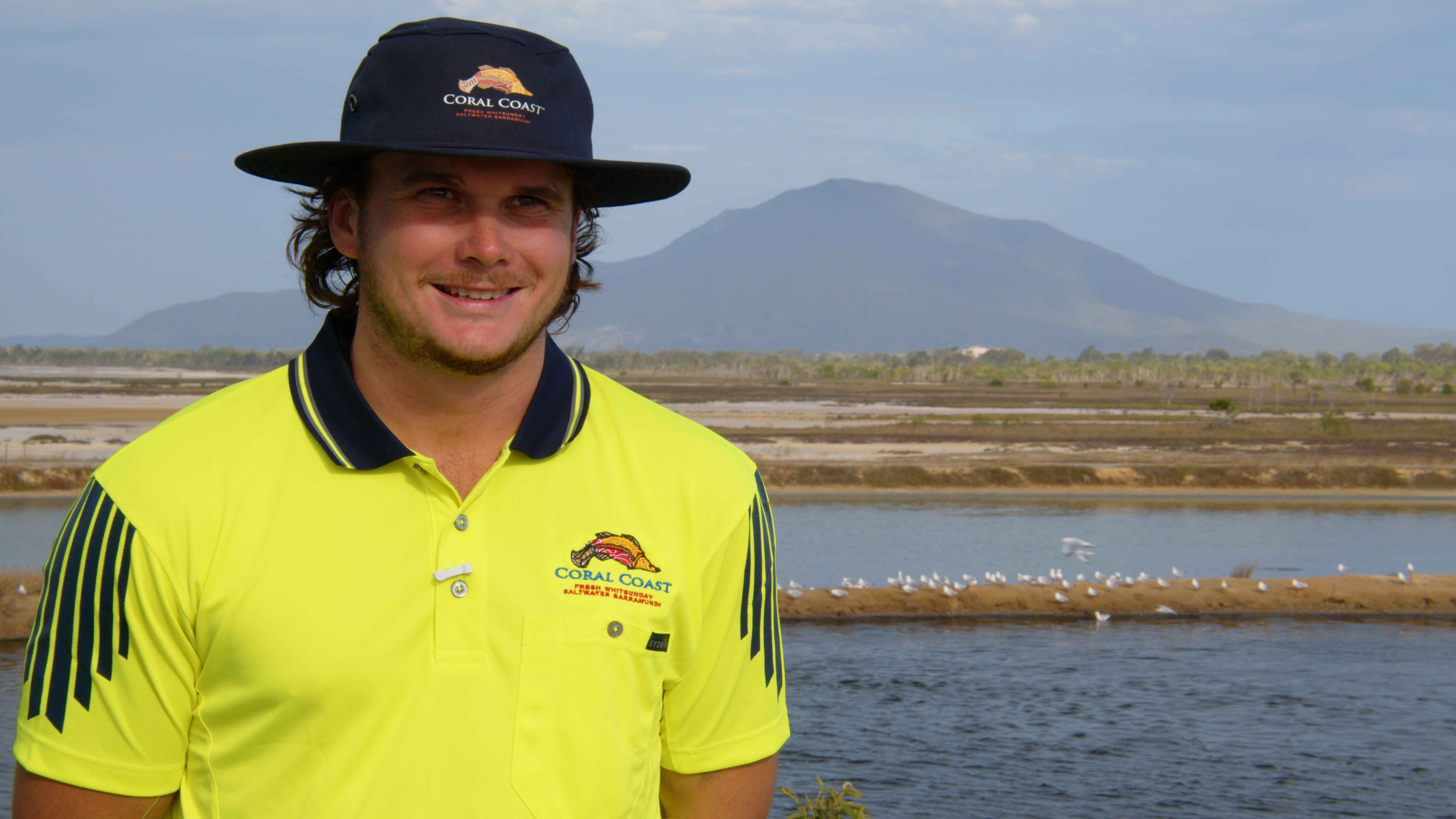 Nicolas Poole
Leading Hand, Grow OutBachelor Veterinary Technology | Masters in Aquaculture
---
Nick is responsible for looking after the grow out ponds, as well as fish health monitoring and water quality. Nick enjoys the variety of work at Coral Coast as everyday is different and being able to come up with new concepts to improve the farms efficiency is very rewarding.
"I love living and working on the farm - it provides a great lifestyle. It's awesome being able to fish and crab after work, or sending the boat to the reef on my weekends. I also enjoy playing all kinds of sports with rugby being my go too!"
Join our team
---

---
Live work and play in the Whitsundays of Tropical Queensland. We are always on the lookout for outdoor loving personality types to join our industry leading aquaculture facility producing Premium Australian Barramundi. Experience preferred but not necessary. All vacancies are listed on Seek under Coral Coast Barramundi or our parent company GFB Fisheries.
---
Full Time
---
We are expanding our maintenance team and looking to recruit an Maintenance Supervisor to assist with maintenance and the expansion of our busy barramundi farm.
Reporting the the maintenance manager you will assist management in maximizing farm production and efficiency by conducting and coordinating regular and scheduled plant and equipment maintenance. This will involve assisting with the maintenance, planning and future development of our machinery, mobile plant, and farm infrastructure.